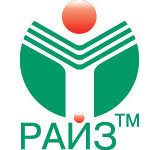 Business process: one of the leading agricultural holdings of Ukraine "Rise" handles a total of 130 000 hectares. of land. The company has its own fleet of agricultural machinery (tractors, trucks, harvesting equipment, tankers, etc.). A significant cost to the business - this is the costs of maintenance of equipment and fuel.
Task: minimize the fuel costs to increase profitability, eliminate misuse of technology, improve discipline drivers.
Solution: 100 units of trucks MAZ and KAMAZ, as well as on tractors "John Deere" were installed on-board GPS system device for monitoring of transport «Teletrack» and fuel level sensors. Implementation of the system made ​​it possible to track all movements of vehicles and monitor fuel consumption.
The effect of the introduction:
Fuel economy. According to the management of "Rise", the introduction of a monitoring system for one season (autumn 2008), managed to reduce the consumption of diesel fuel per 200 thousand liters.
Control of the job completion. Using a system of monitoring and control of transport has become possible to control the quality of treatment and harvest fields.
According to company executives, "Rise", the main effect of the introduction of satellite monitoring system is the ability to make sound management decisions based on objective monitoring.